For those of you who have been with us from the beginning, you know that Aleph Beta was built around Rabbi Fohrman. For all of us – the members of Aleph Beta – Rabbi Fohrman discovered a transformative way of approaching the Torah text that has inspired us. 
That's what Aleph Beta has been for the past decade. A space for Rabbi Fohrman to help us fall in love with Torah, help us understand the intricacies and beauty of the Torah text and discover what it is trying to tell us – to teach us. 
But then something amazing happens. You learn enough with Rabbi Fohrman and you start seeing it too. You start applying the methodology, developing new insights. Whether it's an Aleph Beta subscriber commenting on a video to share an additional intertextual parallel, an eleven-year-old girl writing in that she found her very own chiasm, or our scholars discovering richer connections and applications in their study sessions. 
There is so much discovery to be made. And that's how Rabbi Fohrman knew that Aleph Beta needed to grow to support new scholars trained in his methodology. Rabbi Fohrman's unique approach to Torah has grown and spread, and we've chosen to embrace this. 
To open up a lab. 
A lab is an environment for research, testing, and ultimately, discovery. While the incredible insights and theories developed in labs are often surprising – taking on different forms than the scientist originally intended – these experiments are done in a controlled environment. It's funny how that works. Once you build a methodology, instead of the rules creating limitations, they can actually foster limitless possibilities. Understanding the methodology and allowing discoveries to emerge organically from within actually creates freedom to play, to notice, to learn. 
A lab is a controlled space for limitless discovery. 
What does this all mean? Aleph Beta is spinning out a sub-brand, Aleph Beta Labs.
Rabbi Fohrman is the lead scholar at Aleph Beta and the greatest practitioner of this methodology. To that end, he deserves his own space, dedicated exclusively to his Torah. And that's what you can continue to expect at Aleph Beta: A space dedicated to Rabbi Fohrman's content. Meanwhile, to support the work of the scholars trained under Rabbi Fohrman, we're opening up a new space for those scholars to grow and flourish: Aleph Beta Labs. Rabbi Fohrman does not review and give a stamp of approval to the scholarship emerging out of Aleph Beta labs – there simply aren't enough hours in the day. Instead, Rabbi Fohrman is investing in the scholars themselves and giving them a space of their own to flex their content muscles. The hope is that you will enjoy the richness and diversity of our scholarship. But if you're here for just Rabbi Fohrman, that's okay too. We'll be sure to clearly indicate with every new product whether it comes from AB Labs.
Our AB Labs scholars are all masters of the Aleph Beta toolbox of learning. But when it comes to the art of interpreting the Torah's meaning, the Torah they teach is an expression of their authentic and unique selves. 
The discoveries that are born from Aleph Beta Labs may be things Rabbi Fohrman occasionally disagrees with, there may even be disagreement among our scholars themselves, or you may disagree! and that's the beauty of this space: the multi-leveled, deeply personal and authentic interpretations. We want to hear yours too. We hope that you take us up on the opportunities to engage, to share, to learn – whether through our social media posts, commenting on our videos, or sending voicemails to our podcast hosts.
The creation of Aleph Beta Labs has already enabled us to launch two podcasts, Into the Verse and Meaningful Judaism, and we are so excited for all the groundbreaking discoveries that we hope will emerge from our lab. 
This is just the beginning. 
Meet our scholars
Torah enthusiasts | Unique perspectives 
Having worked directly under Rabbi Fohrman, these dedicated minds are experienced in taking the Aleph Beta learning methodology and using it to discover new ideas and concepts within the Torah text.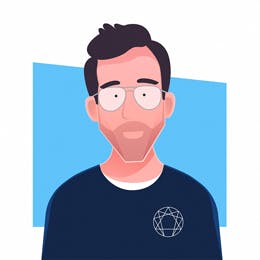 Imu Shalev
CEO
Read More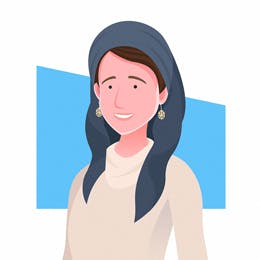 Beth Lesch
Scholar and Editor
Read More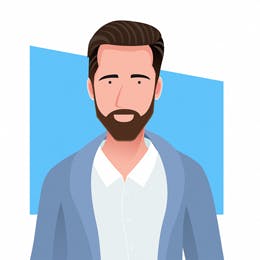 Ari Levisohn
Scholar
Read More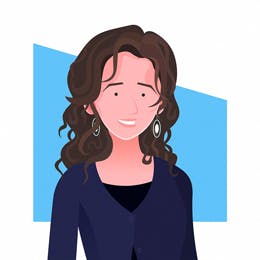 Tikva Hecht
Scholar and Editor
Read More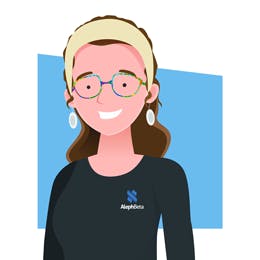 Malka Alweis
COO
Read More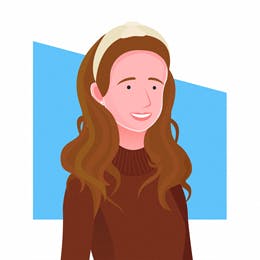 Adina Blaustein
Content Production Manager
Read More
Aleph Beta Labs is also a space for your thoughts to develop.
The Torah is a gift given to all of us. God wants us to look deeper and discover, experiment, and research what we uncover.
We would love to hear your thoughts, ideas, and burning questions.
Ask a question