LIMITED SPOTS AVAILABLE
The Seven Habits of Highly Intuitive Readers of the Bible
A SEMINAR-STYLE JOURNEY, LED BY RABBI DAVID FOHRMAN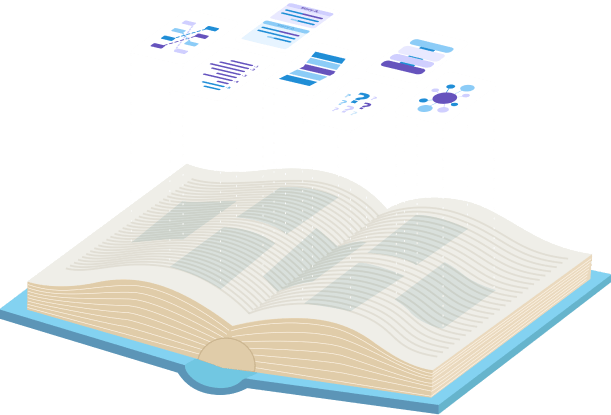 $1800
Tuesdays, Oct 24th - Dec 5th
8:00-9:15 pm ET
Zoom
Suitable for all levels
This seminar is an exclusive offering to Aleph Beta Patrons. In registering for the course, you are joining a group of Patrons across the globe. Learn more about becoming a Patron.
Questions? Email patrons@alephbeta.org
Learn how to read the Bible, in its original Hebrew, in this 8 week interactive live course with Aleph Beta
When it comes to reading the Bible, intuition doesn't fall out of the sky. It is a product of craft. Becoming an intuitive reader of the Bible - is a little like becoming an expert shoemaker, pianist or dancer. You start with the basics. And with enough practice, the basics blend together to become magic.
This live course unveils the seven tools that underlie Rabbi Fohrman's unique methodology for reading the Bible. In this course Rabbi Fohrman himself will lead you through these tools - teaching them to you, and giving you practice in them. As you apply them your capacity to read will become transformed. The way you see the Bible - the way you see life - will never quite be the same again.
Don't Just Believe the Bible is Profound. Know it.
Some methods you'll learn

About Rabbi Fohrman
Rabbi David Fohrman is the founder and lead scholar at Aleph Beta. Over the last two decades, he's pioneered a way of reading Biblical text that feels both rigorous and revelatory. Through Aleph Beta, he's given expression to that, developing what is now a vast library of content, spanning all types of media: animated videos, podcasts and books. He's also embarked on an effort to train a team of Torah scholars adept at the close-reading methodology he's pioneered – and their work can be found at Aleph Beta, too.
Prior to his founding of Aleph Beta, Rabbi Fohrman served as a senior editor and writer for the ArtScroll Talmud Project. He also taught Biblical themes as adjunct faculty at Johns Hopkins University, where he had earlier received a Master's degree in Western intellectual history. Rabbi Fohrman received his rabbinical and Talmudic training at the Ner Israel Rabbinical College, but some of his earliest and most profound exposure to Biblical text analysis came from his encounters with Rabbi Yosef Leibowitz, in his childhood years in Northern California.
In registering for this course, you are joining a group of Patrons across the globe.
Unique perks and opportunities when you sign up for the course
Unlimited Access To Our Library
Gain unlimited access to our library of over 1,000 videos and podcasts on the Torah. From 10 minute videos to deep dive series, enjoy our high quality content that will help you fall in love with the Torah - for the first time, or all over again.
Shiny New Things Webinars
As a Patron, you get to join Rabbi Fohrman live as he develops his latest Torah research that he's in the process of refining. You're not just learning a "shiny new thing", you're participating in its creation!
In-Person Gatherings & Events
Ever wanted to shmooze with Rabbi Fohrman in the flesh? Meet up for dinner in Israel or for drinks in New York! Want to outsmart Rabbi Fohrman in a trivia games night? Or learn with him live, in person? We will keep you informed of these opportunities as they pop up during the year.
Biblical Hebrew Course
Unlock the secrets of the Torah in its original language with our semester-long beginner and intermediate Biblical Hebrew courses.
Concierge Service
A dedicated customer-service agent will field your calls and help you with any Aleph Beta-related issue. Also, have your burning Torah questions answered by our Scholars OR Rabbi Fohrman himself!
Interactive Live Courses
Dive deep into topics that intrigue, enlighten, and challenge your perception of life, Torah, and everything in between. From Aleph Beta methodology to explorations of parenting, recovering from trauma, or even the meaning of life, you'll have a front-row, participatory seat to some of the most profound learning experiences you can imagine.